Book Review: Forgiving What You Can't Forget by Lysa TerKeurst
Thursday, July 27, 2023 by Sarah Schwerin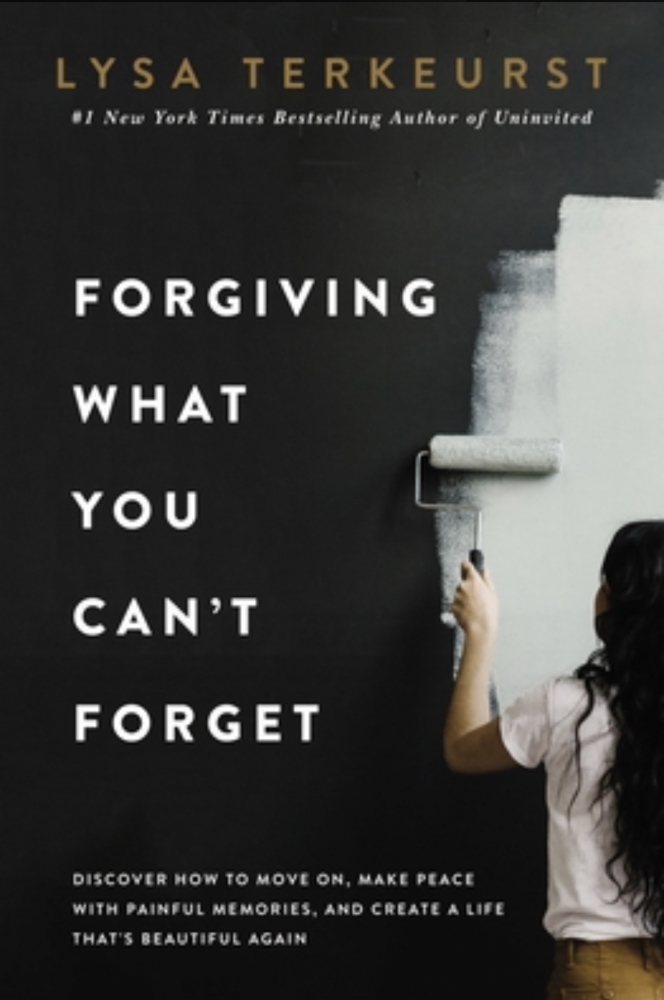 Forgiveness can seem hard and unnatural. If we forgive someone who has wronged us, does that make their actions correct? What if the person who wrongs us never even asks for forgiveness? Over the years, I've struggled with feeling like a forgiveness failure. I thought I had forgiven the person, only to struggle with continued feelings of bitterness and anger from the injustice done to me.
In her book and corresponding Bible study, Forgiving What You Can't Forget, Author Lysa TerKeurst tackles an important and controversial subject. She discusses the barriers to forgiveness and why we need to do it. Included in the interactive workbook are video links to TerKeurst's teaching.
The Bible study also includes tools to change the script we have regarding forgiveness. Forgiveness isn't something we can do on our own. Rather, it flows from God through us. It has less to do with the person who hurt us and more to do with ourselves and God.
If you are stuck in a cycle of unforgiveness and dwelling on the hurt that has been done to you, Forgiving What You Can't Forget is a great tool for learning how to move on into a fuller life, free from the bitterness that weighs you down.
---
---