Book Review: #My Family Too! By Marlene Bagnull
Thursday, May 25, 2023 by Sarah Schwerin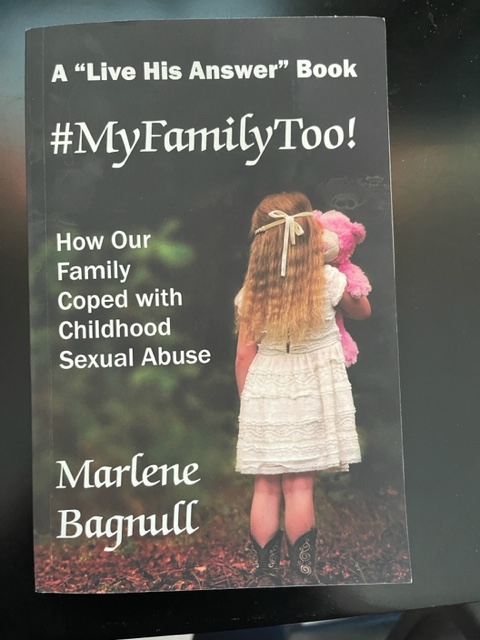 Written with honesty and compassion, #MyFamilyToo tells the story of how author Marlene Bagnull dealt with childhood sexual abuse in her own family. One day, she receives a call that her younger half-sister has been sexually abused by her father, Marlene's stepfather. Already parents of two young girls, Marlene and her husband, agree to take thirteen-year-old Mandy into their home.
In a time when little information on abuse existed, Marlene walks alongside her traumatized sister, while juggling a hectic life. Each chapter begins with a Bible verse, then tells part of the story, and finishes with encouraging words of a lesson that Marlene learned. The end of the book includes insights from a counselor and resources for further reading and research. Infused with encouragement and humility, this book is a helpful read for abuse survivors, those who love someone that has been abused, or anyone that is going through a hard time.
---
---