My Refuge: Where I Flee When Life is Hard
Thursday, January 12, 2023 by Sarah Schwerin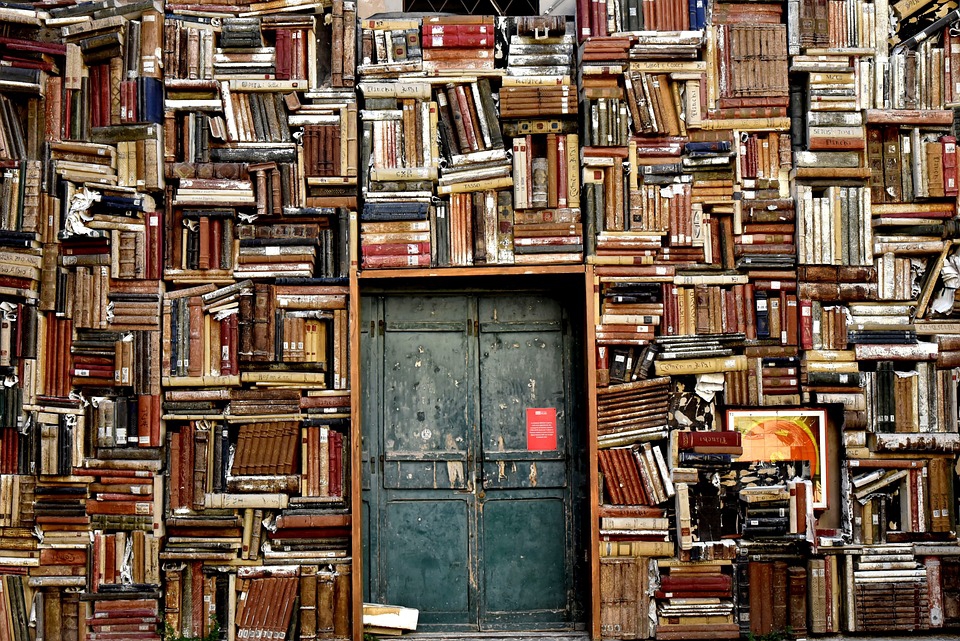 A refuge is a place of safety, like a castle with strong, thick walls which no enemies can breach.
When I was a child, books were my refuge. In the pages, I found safety with the characters. No one yelled at me or touched me in ways I didn't want to be touched. Yet, my books were fiction. I had no real refuge. No place to physically seek safety. My walls were destroyed. The enemy lurked around every corner.
It wasn't until I met my husband that I found my refuge. When around him, my defenses fell. I stopped fighting and fleeing. I found rest. Through my relationship with my husband and the healing I found in counseling, I discovered another refuge. The same refuge found by David from the Bible.
David may seem like a rock star, an unattainable ideal. The boy-shepherd who defeated the giant Goliath with a few stones, then later became the king of Israel. But David was far from perfect. He was a murderer and an adulterer. His children were also murderers and adulterers. David could be called a passive criminal. Yet, he knew where to go when his past caught up to him and his enemies attacked. He had a refuge that could never be defeated.
"David sang to the LORD the words of this song when the LORD delivered him from the hand of all his enemies and from the hand of Saul. He said: 'The LORD is my rock, my fortress, my deliverer; my God is my rock, in whom I take refuge, my shield and the horn of my salvation. He is my stronghold, my refuge and my savior—from violent people you save me" (2 Samuel 22:1-3, NIV).
On the run for many years, David's friends, family, and country turned on him. He lived in fear and shame. Yet, he knew enough to seek the greatest refuge.
"In my distress I called to the LORD; I called out to my God. From his temple he heard my voice; my cry came to his ears. The earth trembled and quaked, the foundations of the heavens shook; they trembled because he was angry. Smoke rose from his nostrils; consuming fire came from his mouth, burning coals blazed out of it. He parted the heavens and came down…" (2 Samuel 22:7-10, NIV).
When we cry to God, He comes to us. He hears us. When others harm us, he is angry at the injustice and longs to heal us. Like healing from a physical injury, healing from emotional wounds takes time. It is a daily process as we seek, listen, and wait for God.
"He reached down from on high and took hold of me; he drew me out of deep waters. He rescued me from my powerful enemy, from my foes, who were too strong for me. They confronted me in the days of my disaster, but the LORD was my support. He brought me out into a spacious place; he rescued me because he delighted in me" (2 Samuel 22:17-20, NIV).
God delights in us. He wants to rescue us. He is our safe place, our refuge. When you have no refuge and your walls have been breached, will you reach out to him? Let him enfold you in his arms and heal you.
---
---
Candyce Carden From At 1/24/2023 7:59:20 AM
We have books as a refuge in common! But our only true refuge is found in Christ. Thanks for this reminder and for sharing part of David's story with us..
Reply by: Sarah Schwerin
You are so right. HE is our only refuge.
Katherine Pasour From NC At 1/22/2023 9:23:10 PM
The scripture you shared filled my heart with joy. God rescued me from the pit of sin and despair and the verses you shared remind me of His mercy. I'm so thankful for second chances. I'm thankful God came to your rescue as well and for your loving husband. May God continue to bless you
Reply by: Sarah Schwerin
Thank you for your kind words. May God richly bless you.
Yvonne Morgan From At 1/21/2023 2:13:44 PM
Amen. What a blessing to know how He heals all our wounds
Sharon H Carpenter From Memphis At 1/21/2023 1:15:10 PM
Books were my refuge as well. As a mil-brat I found life long friends in the pages of books. Then, I found the friend who sticks closer than a brother inside the pages of THE BOOK,, and my life has never been the same! What a refuge we have in Jesus, and we can trust his promises!
Annie Yorty From At 1/18/2023 12:20:00 AM
"When others harm us, he is angry at the injustice and longs to heal us." This is so important to remember. And, as you point out, God is capable of healing our hurts. Thank you, Sarah.
Reply by: Sarah Schwerin
Thanks for reading and commenting, Annie.