Planner Addict: What Happens When Plans Fail
Friday, September 16, 2022 by Sarah Schwerin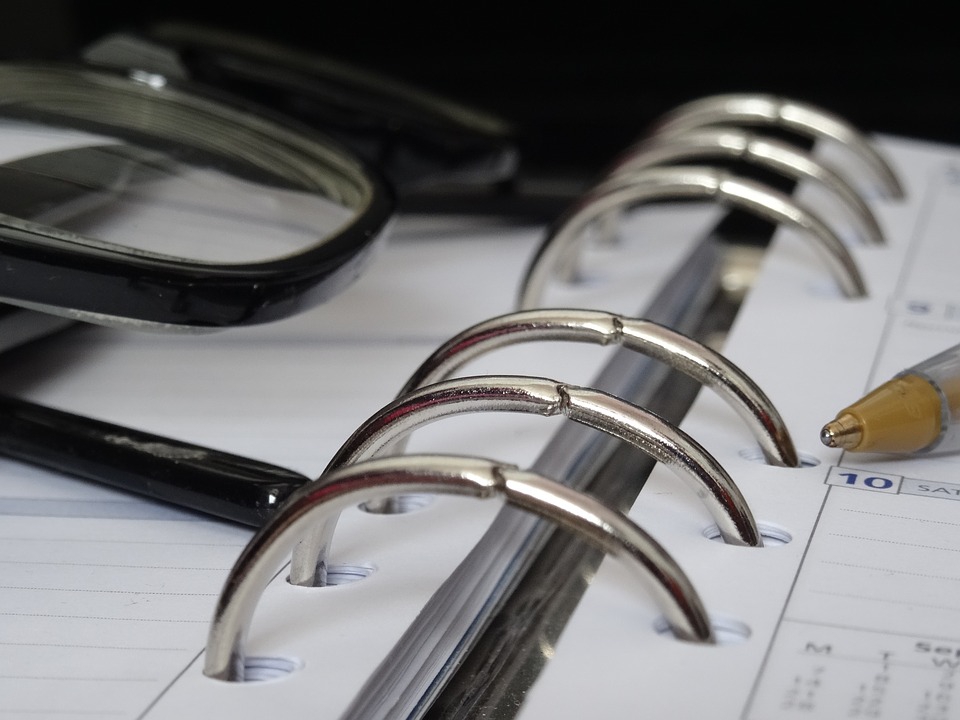 My new planner laid open. The colorful cover winked at me. The squares waited to be filled with fresh adventures and exciting appointments. Making plans and crossing off finished events bring me joy. I love planning. But what I don't love is when life doesn't follow my plans, which happens most of the time.
If Jesus walked this earth today, would he buy a planner? According to many of the stories in the New Testament, Jesus doesn't seem like the planner type. Just ask sisters Mary and Martha.
Their brother was sick. He wasn't eating, and he loved to eat. This illness wasn't in their plans. They depended on him for food and protection. They needed their brother alive. After exhausting all their herbal remedies, they sent someone to find Jesus.
The next part of the story is confusing.
"Now Jesus loved Martha and her sister and Lazarus. So when he heard that Lazarus was sick, he stayed where he was two more days" (John 11:5-6, NIV).
His actions made no sense. If he loved them, wouldn't he have dropped what he was doing and visit them? But he didn't. His plans weren't their plans.
Four days later, Jesus arrived at his friend's house. Lazarus was dead and his sisters were upset. I don't blame them. I understand Mary's response.
"When Mary reached the place where Jesus was and saw him, she fell at his feet and said, 'Lord, if you had been here, my brother would not have died'" (John 11:32, NIV).
Martha's conversation with Jesus was similar.
"'Lord,' Martha said to Jesus, 'if you had been here, my brother would not have died. But I know that even now God will give you whatever you ask'" (John 11:21-22, NIV).
Even though the sisters believed in Jesus as the Messiah, their plan differed from his. They wanted Jesus to heal Lazarus before he died. They had learned a lot, but like me, they still had lessons to learn.
With tears streaming down his face, Jesus approached the grave and taught them.
Lesson 1–Remove the barriers.
Jesus asked them to take away the stone. Martha hesitated. They had buried him and sealed his grave. It was over. Her brother's body was decaying. Nothing else could be done.
How many times do I seal off something, assured that it is over? But God tells me to stop and remove the barrier. Rethink the plan and see what new thing can come from what I thought was dead.
Lesson 2–Make space.
When Jesus had the stone rolled away, an opening was made.
"Then Jesus said, 'Did I not tell you that if you believe, you will see the glory of God'" (John 11:40, NIV).
In the middle of the sisters' belief, was there a seed of doubt? When I look into my heart, doubt pushes in and God asks me to make an opening, a space for him, so that his glory can take over.
Lesson 3–Watch.
The barrier was removed. The space was made. And then…
"The dead man came out, his hands and feet wrapped with strips of linen, and a cloth around his face. Jesus said to them, 'Take off the grave clothes and let him go'" (John 11:44, NIV).
When I stick to my plans, I create a barrier for God. He asks me to make space in my schedule so that he can work. He controls life and death and makes dead men walk. My plans may be good, but God's plans are even better.
The sisters had one plan in mind, but God had another. They knew he could heal, but Jesus wanted to show the world that he can bring new life from death.
Jesus didn't buy a new planner at Target like I did. But he has a planner. It isn't filled with stickers and colorful markers (but you never know). Jesus's planner is the same as his Father's and is filled with plans for us, better plans than we can even imagine.
"I know what I'm doing. I have it all planned out—plans to take care of you, not abandon you, plans to give you the future you hope for" (Jeremiah 29:11, MSG).
"'For my thoughts are not your thoughts, neither are your ways my ways,' declares the LORD. 'As the heavens are higher than the earth, so are my ways higher than your ways and my thoughts than your thoughts'" (Isaiah 55:8-9, NIV).
---
---
Annie Yorty From At 9/23/2022 12:29:46 AM
Super message we can all relate to, Sarah. Even those who don't have calendars have unwritten plans and expectations. But, as you said, God's ways are higher than our ways. Praise Him!
Reply by: Sarah Schwerin
Thanks for reading and you are so right.
Candyce Carden From GA At 9/21/2022 2:21:25 PM
Oh how I love my planners too! I'm like you -- they bring me joy. I also like how you gently remind us that we have to move over to allow God in on our plans. His plans are aways better than ours.
Reply by: Sarah Schwerin
Thanks for reading. I too am thankful that his plans are always perfect.
MICHAEL ANDERSON From FL At 9/17/2022 5:06:01 PM
Great reflection on why we need to let God direct our steps and not to masterplan every aspect of our lives. Well don!
Reply by: Sarah Schwerin
You are so right. Thanks for reading.