Fast Drivers and Two Brothers: When Life Isn't Fair
Tuesday, August 16, 2022 by Sarah Schwerin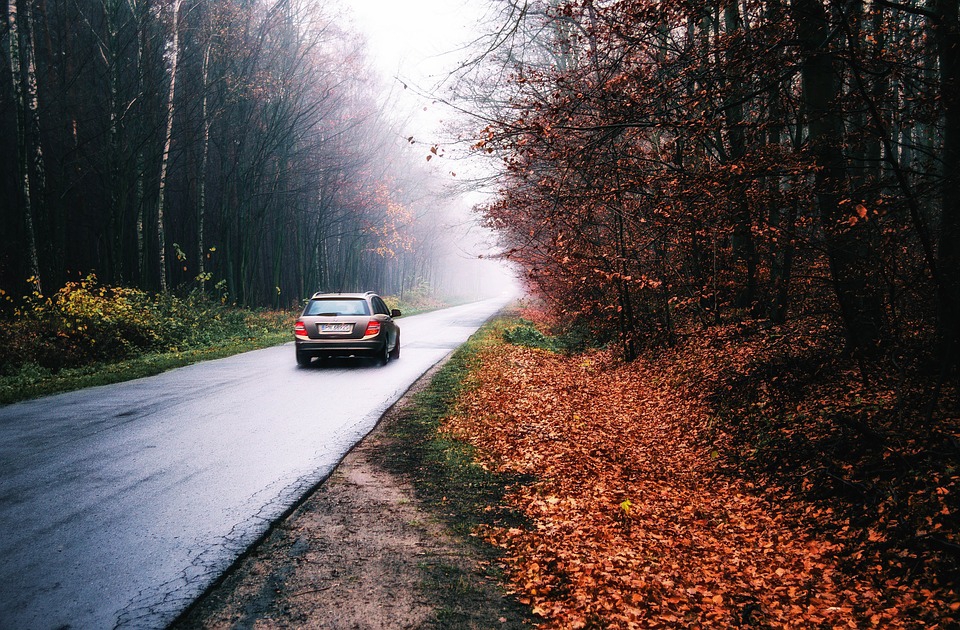 The laughter of my teenage sons filled the car. After a day at a local theme park, my mama heart was full. The van in front of me signaled his intent to turn. I pressed on the brakes and laughed at something my oldest said. Then, a vehicle zoomed by me, crossing the double yellow line, barely missing the oncoming traffic.
I cursed and then blurted out a quick apology to my boys.
After the van turned, I accelerated, resuming our trip home. My sons debated about what constituted a curse word. Meanwhile, I seethed.
In a few minutes, I was behind the car who had just passed me. He was following a couple of dump trucks. At a respectable distance, I followed the car and stuffed more curse words down my throat. I felt justified in my anger. After all, I followed all the rules. I didn't pass in a no passing zone. I obeyed the speed limit (this time). It was unfair. The other driver's unsafe behavior had ruined my opportunity to bond with my two sons. Then I remembered a story about two other sons.
In Luke 15, the older brother became angry because his life wasn't fair. He followed all the rules. Like I had waited behind the turning vehicle, the older brother waited for his turn to claim his inheritance and cared for his father. But his younger brother couldn't wait. He snatched his portion of the wealth and wasted it. He'd broken all the rules. Then the young pipsqueak had the audacity to return home. His irresponsible brother suffered no consequences.
In life, people cut in front of us all the time, not just in traffic or line, but in other situations. We see others taking the easy route. They break the rules. They cheat and lie and never seem to suffer any consequences. Everything in life falls into place for them. Meanwhile, we wait. We take the required steps and follow all the rules. We read our Bibles and pray, but others take our rewards. Inside we seethe. Why isn't life fair?
When life doesn't seem fair, remember:
Go to the Father. - "'Meanwhile, the older son was in the field. When he came near the house, he heard music and dancing. So he called one of the servants and asked him what was going on'" (Luke 15:26, NIV).
The son didn't go to his father. Instead of talking to his dad, the son went away and seethed. If your life doesn't seem fair, tell the Father.
God sees those of us who are plodding on. - Even though the son didn't seek him out, the father knew what was going on with the son. He sought the son out. He knew his sons and their hearts.
"'My son,' the father said, 'you are always with me, and everything I have is yours.'"
God sees you, and he rewards his followers.
Focus on the Positive. – When the car zoomed around me, I let the situation affect my day. Instead of enjoying the time with my sons, I focused on someone else's transgression.
The older brother forgot about his positive interactions with his father. He didn't remember his full belly or warm bed. When we focus on what God has given us instead of what others are or aren't doing, we have less time to think about life being fair or unfair.
Listen to the Whole Story. – Since the brother didn't go to his father, he received second hand information. The younger son wasted his inheritance and would continue to reap the consequences of his irresponsible behavior. But the older brother didn't see his brother's suffering.
We don't know the complete story of those who speed by us. When we stop and engage with those who are taking life's shortcuts, what might we learn?
We don't want life to be fair. – What if life was fair? The Bible tells us that sin brings death (Romans 6:23). The big sins of the younger brother and the minor sins of the older brother mean both deserve to die. There are no big sins or minor sins, there is only sin (James 2:10-11). My curse words and evil thoughts mean I deserve to die. We all deserve death (Romans 3:23).
But thankfully, life isn't fair.
"This is how much God loved the world: He gave his Son, his one and only Son. And this is why: so that no one need be destroyed; by believing in him, anyone can have a whole and lasting life" (John 3:16, MSG).
Jesus took the death we deserved so that we can receive the inheritance we have wasted. When we believe in Him, the Father celebrates over us, even if we disobey traffic laws, curse under our breath, or cut in line. He loves us all, even though it isn't fair.
"'But we had to celebrate and be glad, because this brother of yours was dead and is alive again; he was lost and is found'" (Luke 15:32, NIV).
---
---
Diane From Pennsylvania At 8/26/2022 10:45:50 AM
Sara, Thanks for the story and true insight that we can't control any one but our selves. Enjoyed the read!
Reply by: Sarah Schwerin
Thank you for reading!
Connie Eaton From Thompsontown PA At 8/23/2022 5:46:57 PM
Sarah, I really enjoyed this story and how you tied the two together. Gave me something to think about the next time life isn't fair.
Reply by: Sarah Schwerin
Thanks for reading.
Jennifer From Montana At 8/21/2022 11:40:39 PM
I feel your pain. I have been in that exact situation. I am reminded of a phrase a friend would always say. Don't let them steal your joy. So true. Great post.
Reply by: Sarah Schwerin
That's a great reminder. Thanks for sharing.
Debbie W. Wilson From NC At 8/21/2022 7:54:40 PM
Sarah, I didn't realize I talked to people on the road until my young daughter said for her car seat, "Mama, they almost killed us." I'd said that out loud when I fumed at a car that had pulled out in from of me. I love the story of the father of these two sons and how you applied it.
Reply by: Sarah Schwerin
We never know who is listening, do we? Thanks for reading.
MICHAEL ANDERSON From British Isles cruise At 8/21/2022 9:28:22 AM
Somedays i think God plants cheaters, line cutters, and other obnoxious people in our lives to test our reactions. I fail miserably but try to learn from each test. Thanks for your encouragement.
Reply by: Sarah Schwerin
I never thought about God planting people in our lives, what an great perspective. I definitely have lots of opportunities to learn from my failed tests.
Yvonne Morgan From Oklahoma City At 8/19/2022 10:42:20 PM
Ouch, boy can I relate to your story so I need this kind of reminder often. I pray to do better in the future. Thanks Sarah.
Reply by: Sarah Schwerin
Thanks for reading.
Annie Yorty From At 8/19/2022 9:50:47 PM
Sarah, I was just having this conversation with a girl I counseled at camp. I know i certainly don't want what I deserve. God gives me far beyond what is "fair," and I am profoundly grateful. You've written a great article.
Reply by: Sarah Schwerin
Thank you for your kind words.
Katherine Pasour From North Carolina At 8/19/2022 1:39:51 PM
Those rulebreaker drivers sometimes lead me to say ugly things, too, Sarah. I feel your pain. But this incident gave you an inspiring message to share with us. So much wisdom here. Thank you!
Reply by: Sarah Schwerin
Thanks for reading.
Joanna Eccles From At 8/18/2022 6:17:47 PM
Thanks for the reminder to go to the Father and focus on the good instead of grumbling about how we didn't get our fair share. I pray I default to praise instead of frustration, even when life doesn't seem fair. Blessings.
Reply by: Sarah Schwerin
You are so right - praise instead of grumbling. Such a struggle, but so worth it. Thanks for reading.
Susan Ragan From Sorrento At 8/17/2022 10:41:28 AM
Thanks Sarah! I needed to hear this today. Such a great reminder of Gods grace and wisdom. Have a blessed day , Susan Ragan
Reply by: Sarah Schwerin
Thank you for reading! Hope you have a great week!