Stitches and Waiting on God
Friday, March 25, 2022 by Sarah Schwerin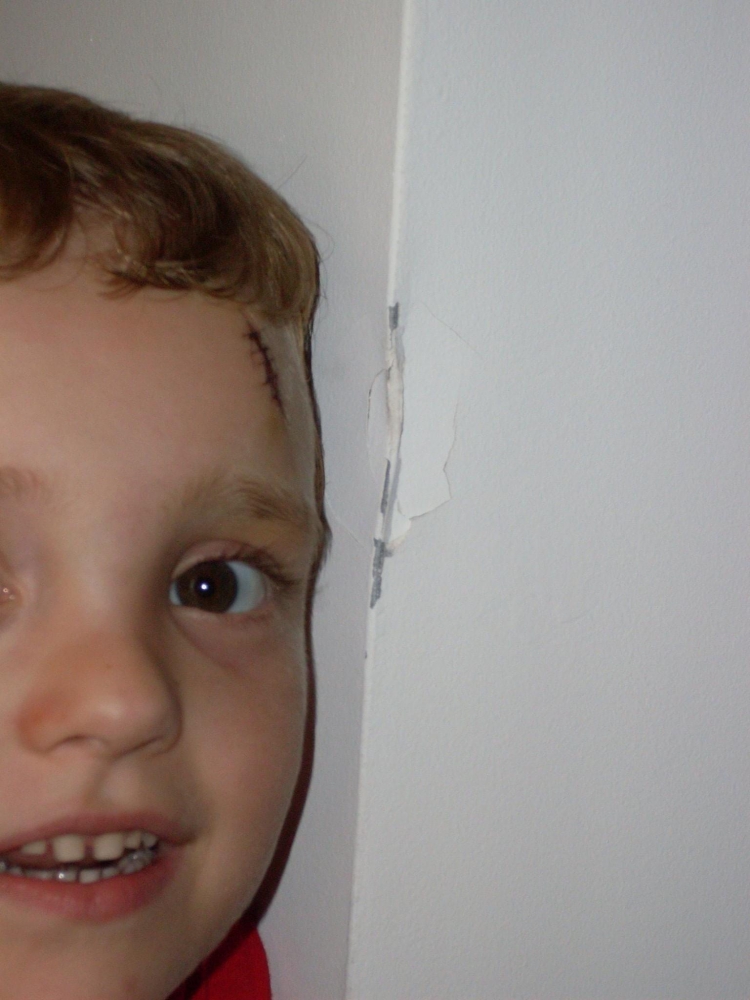 There was blood everywhere. It soaked into the carpet. My four-year-old son had run into the edge of the wall. Now he screamed while I applied pressure to the gaping wound.
My other son, six at the time, went to get his brother's blanket while I dreaded what must come next. I gathered the children and hopped into the car.
At the urgent care office, I planted my older son outside the door with a lollipop, while nurses and the doctor surrounded my hurt child. The doctor removed my makeshift bandage and my feisty preschooler attempted to attack him. The nurses and I comforted my son, but he didn't understand what was going on, only that he was in pain. When the doctor approached him with a needle to numb the area, my son started thrashing, even though nurses held his arms and legs. Eventually, they tied him onto a board so that the doctor could sew up the wound. His body went limp, and he sobbed.
At first, I tried not to cry, but I couldn't hold back my tears. My son was hurting and scared and there was nothing I could do. I couldn't fix his wound. I had to wait on the doctor and nurses.
In life, there is so much waiting. We wait…
·For our wounds to heal
·For our loved ones' wounds to heal
·For our dreams to come true
·For the diagnosis
God calls us to give him the waiting and to wait on him. He will strengthen our tired bodies and heal our damaged hearts.
"But they that wait upon the LORD shall renew their strength; they shall mount up with wings as eagles; they shall run, and not be weary; and they shall walk, and not faint" (Isaiah 40:31, KJV).
---
---
Annie Yorty From Waynesboro, PA At 3/25/2022 2:08:25 PM
What a harrowing experience, Sarah! I've been there, done that. It's so difficult to step aside and let God handle things, isn't it? But just like those doctors, He has the expertise we lack.
Reply by: Sarah Schwerin
You are so right. He always does a better job than we can. Thanks for reading!