Quarantine Time
Wednesday, January 26, 2022 by By Sarah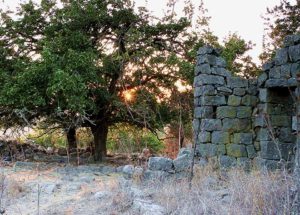 The city floundered in a quarantine, cut off from supplies and hope. The inhabitants counted their days as their waistlines shrunk. Outside the city gates, sat four diseased men. They were locked out from their friends, family, and any possible hope. To go in meant death. To stay where they were meant death. Their only hope lay in surrendering to the enemy. Sick, weary, and fearful, they approached the enemy camp. But instead of the enemy, they found no one. No one was there to accuse or punish. Before them lay a buffet of food, drink, and riches. Meanwhile, the city slept a fitful sleep of fear. They had no idea that the enemy had gone and freedom lay outside.
The leprous men in 2 Kings 7 remind me of myself. I am diseased and hopeless. I huddle inside my fear and insecurity unaware that God has defeated the enemy and I am free. A buffet of God's lavish love, joy, and healing awaits me. Even in the middle of a quarantine, freedom is a step away.
---
---