Left Handed Hero
Sunday, January 30, 2022 by By Sarah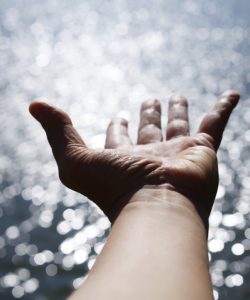 Being left-handed never made me feel like a hero. For me, being left-handed meant not learning archery because there were no left-handed bows. Not being able to use most scissors. Ink smeared across the page and up my arm. When a friend told me that she would never want a left-handed child, I even began to wonder if being left-handed meant I was somehow incomplete. After all, I possessed an abnormality in a world that prized regularity. It was not until I read the story of Ehud that I realized something important about left-handers and heroism.
Ehud lived in a nation filled with fear. A nation ruled by a tyrant for the past eighteen years. An oppressive government that did not share his religious views. His story is found in the third chapter of the Biblical book of Judges.
Ehud was charged with the task of bringing tribute to the foreign power who ruled his native Israel. Ehud entered the inner courts of King Eglon of Moab. After paying the tribute, Ehud sent away those who carried the tribute. He was alone in the home of his enemy. Except, he was not alone. Ehud served a God who was more powerful than the fake gods of his enemies.
Ehud tempted the King with a whispered message, "I have a secret." Even ancient rulers could not resist gossip. The King sent away his attendants to listen to the secret. Perhaps, the King did not envision this man as a viable threat. After all, his guards must have searched him. Though perhaps, they did not think to look for a weapon on the right side where a left-handed man would have drawn it out.
Once Ehud had the King alone, he revealed his secret as he plunged his hidden knife into the king's enormous stomach. After killing the King, Ehud snuck out of the palace and led a rebellion against his oppressors. As a result of Ehud's left-handedness, the Moabites were defeated and Israel enjoyed peace for eighty years.
God used Ehud's abnormality to defeat his enemy. God does not prize the status quo of the world. He uses unlikely things, quirky things, and even left-handed men. It does not matter who the hero is. The only thing that matters is who the hero trusts in.
---
---