The Unnamed Victim
Tuesday, February 1, 2022 by By Sarah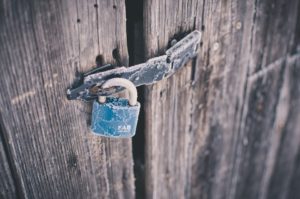 I read the story with horror. My eyes darted through the words in hopes of a happy ending, but there was no happy ending. I closed the book and vowed to never read the story again. It was a story that belonged behind closed doors. A story that might be whispered about but could never be talked about openly. It wasn't a story proper people talked about. It certainly wasn't a story that would be talked about in church. Though for some reason, God had included the horrific story in the Bible.
The R-rated story in Judges 19 started with the words, "In those days Israel had no king." The setting is a nation where people are governed by their desires. A Levite, a priest, traveled to Bethlehem to retrieve his concubine. After days of eating, drinking, and a late start, he and his concubine set off for home. They pushed on until he could spend the night with God's people.
They stop in Gibeah. At first, they find no one to take them in for the night. Then an old man approached them. He invited them into his house with a warning that they should not spend the night in the square.
The man and his concubine settled into their host's home. But before they fell asleep, an angry mob surrounded the house and demanded that the host throw the Levite out so they could have sex with him. The host tried to reason with the crowd. He offered his virgin daughter and the man's concubine in place of the Holy Man. The mob continued to scream and demand a way to show their power. The Levite threw out his concubine, where the men abused and raped her until daybreak.
"When her master got up in the morning and opened the door of the house and stepped out to continue on his way, there lay his concubine, fallen in the doorway of the house, with her hands on the threshold." Judges 19:27
He threw her away to protect himself. He stepped outside, not to find her, but to continue with his agenda. The unnamed woman lay on the threshold, dead. Her hands reached out asking for help and protection, but the one who was supposed to protect her had not.
This story reminded me of another story about a concubine. Her name was Hagar and we find her story in Genesis. She was a slave of Sarai. Sarai gave her to her husband, Abram, so he could have sex with her and have a child for them. When Hagar ran from Sarai's mistreatment, she found God and she gave God the name: El Roi, the God who sees. Like the unnamed concubine, Hagar was thrust into a sexual situation that she had no power over. They were both dehumanized and became a pawn in someone else's plan, but God saw them both.
God sees the abused. He loves them and will restore to them all they have lost. He longs to heal them. He included their stories in the Bible because they are not statistics, not unnamed faces. He sees the faces of those that hurt. He hears their cries. He weeps with them. He sits with them because they matter and their stories matter. Sometimes, the stories that take place behind closed doors are exactly what the world needs to hear.
---
---