You Never See The Potato Masher Coming
Saturday, February 5, 2022 by By Sarah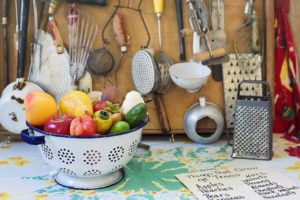 When my children were born, I was so amazed at how perfect and small they were that I was terrified of breaking them. My fear intensified when I brought my second-born home to meet his older brother. The fear that my twenty-month-old would hurt his tiny brother haunted me. This fear persisted for almost a year until my youngest began walking. One afternoon, I watched as my fragile baby played with a potato masher. He preceded to toddle across the room and with wide-eyed innocence hit his brother in the head with it. As I comforted my preschooler, I learned two lessons from the incident. One, don't let your toddler play with a potato masher. Two, children are resilient. In life, we don't always see the potato masher coming but the pain is usually followed by a much-needed lesson.
---
---