Buffets
Thursday, February 10, 2022 by By Sarah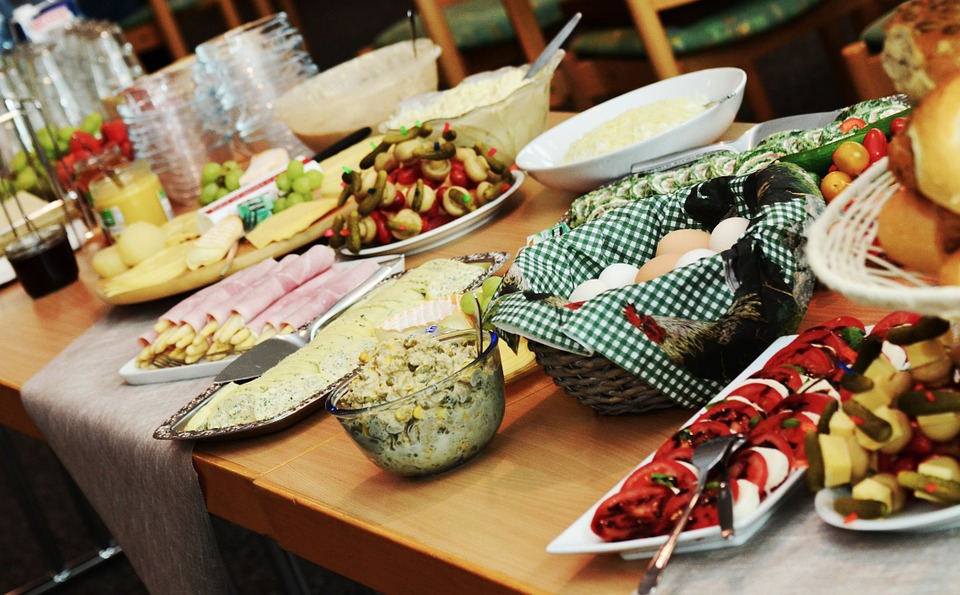 Like most of us, my oldest son hates the pandemic. However, his distaste for the pandemic doesn't have to do with health issues, job concerns, mask mandates, toilet paper shortages or vaccine choices. He hates the pandemic because it has curtailed one of his most beloved establishments: the buffet. He loves the unlimited choices and overflowing dishes. His eyes sparkle when he gazes over the food. With a wide smile, he carefully plans out what to eat, always leaving room for dessert. He has been trained by my husband to choose his favorite foods and not fill up on things you may eat at home, like salad and green beans. His plate is guaranteed to be heaped with lots of cheesy and fried foods that I don't normally fix.
Secretly, I love buffets too. I fantasize about the dessert table. Though if I overindulge at a buffet, my pants are tight, my skin is oily, and I'm grouchy. So, I approach all buffets with caution. My eyes don't sparkle. I look at each food for the hidden fat and grease. I fill my plate with guilt and wonder what will happen to me when I leave. I second guess my food choices and wish that I had stayed home.
Many times, I approach God's love like I do a buffet. I take my small plate and fill it with even smaller spoonfuls. I look for the hidden strings attached to the portions.
God calls us to approach Him like my skinny, teenage son approaches a buffet, with abandon, not worrying about our weight or our reputation. He wants us to take the biggest plate we can find and fill it full of heaping spoonfuls, until the food runs off the side and onto the floor. He wants our eyes to sparkle as we plan what we will eat today.
"See what great love the Father has lavished on us, that we should be called children of God!" 1 John 3:1, NIV
---
---