Does Idolatry Exist In Today's World
Sunday, February 27, 2022 by By Sarah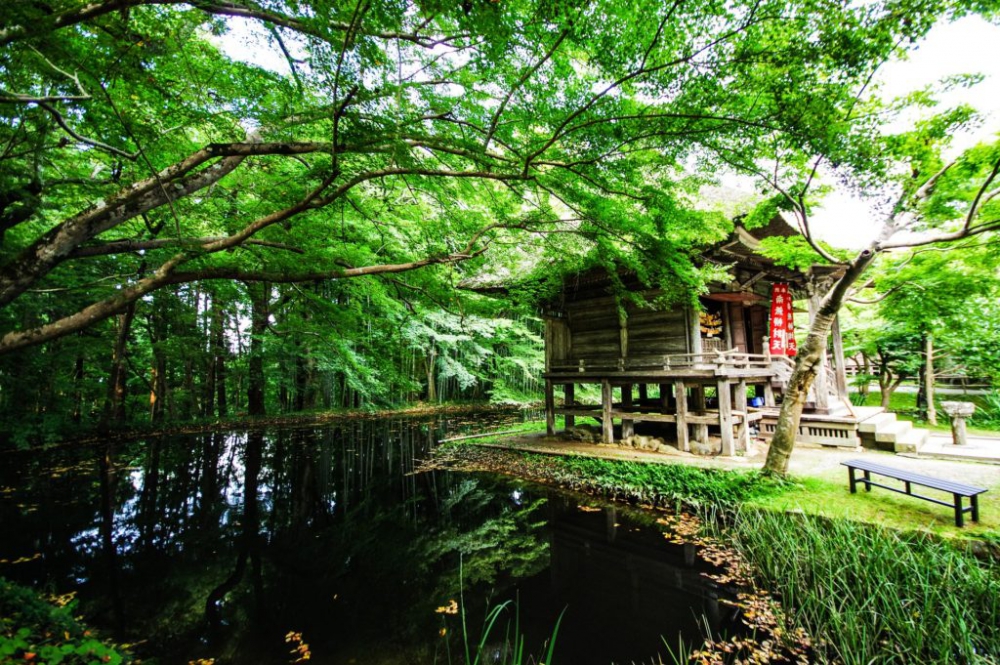 During a trip to teach English in China, our team of North American college students entered a Buddhist temple. Incense filled the air. My stomach lurched. Men, women, children, and even some of our students bowed to the statues.
As an adult, I look back on the memories of the trip with disbelief. I thought idolatry was dead, not something I had to worry about. My teammates and I prayed for the country, for the people who bowed to the false gods, and for our students who didn't know the one true God. But idols were something I didn't have to worry about. I didn't think I bowed down to man-made statues.
In the book of Ezekiel, some of the Israeli leaders approached the prophet. God spoke to Ezekiel, "Son of man, these men have set up idols in their hearts and put wicked stumbling blocks before their faces. Should I let them inquire of me at all?" Ezekiel 14:3, NIV.
God doesn't speak about the outward practices of these leaders, rather he speaks of their hearts. Idols in their hearts.
I don't bow to statues, but I put things before my face and in my heart that shouldn't be there. I have deserted God and let other things capture my allegiance. The shows I watch. The thoughts I think. The words I speak when I think no one is listening. I say I serve God, but my actions and thoughts say something else.
God continues his message: "Therefore speak to them and tell them, 'This is what the Sovereign LORD says: When any of the Israelites set up idols in their hearts and put a wicked stumbling block before their faces and then go to a prophet, I the LORD will answer them myself in keeping with their great idolatry." Ezekiel 14:4, NIV.
Israel received many gifts from God. "And your fame spread among the nations on account of your beauty, because the splendor I had given you made your beauty perfect, declares the Sovereign LORD. But you trusted in your beauty and used your fame to become a prostitute. You lavished your favors on anyone who passed by and your beauty became his." Ezekiel 16:14-15, NIV.
I have misused the gifts that God has given me. As I go about my day, I forget to spend time with him. Instead, I let my priorities and my will dictate my day. Yet God still wants to recapture my heart.
"I will do this to recapture the hearts of the people of Israel, who have all deserted me for their idols." Ezekiel 14:5, NIV.
During another visit to China in my mid-twenties, I hiked along a trail with a Chinese friend. As we wandered up the mountain, I noticed Taoist shrines along the way. The higher we climbed, the larger the shrines became.
"Why are these shrines built on a mountain?" I asked my friend.
"The higher we climb, the closer we are to God and the heavens."
We climb mountains in our lives. Every day, we strive to be better, more in control. We lay our plans out, hoping that the higher we climb, the closer we will become to finding a god worth worshipping.
Yet God follows us. He waits for us.
"Therefore, you Israelites, I will judge each of you according to your own ways, declares the Sovereign LORD. Repent! Turn away from all your offenses; then sin will not be your downfall. Rid yourselves of all the offenses you have committed, and get a new heart and a new spirit. Why will you die, people of Israel? For I take no pleasure in the death of anyone, declares the Sovereign LORD. Repent and live!" Ezekiel 18:30-34, NIV.
Stop climbing. Stop bowing. Give God your heart. When idols creep into our lives, we need to lay them at his feet. What we watch, what we do, what we see, everything that makes up our lives should go before the LORD as we ask Him what path we should take today.
---
---