A Boring Bible Story, A Temple, And My Mom: A Devotion On Heaven
Tuesday, March 1, 2022 by By Sarah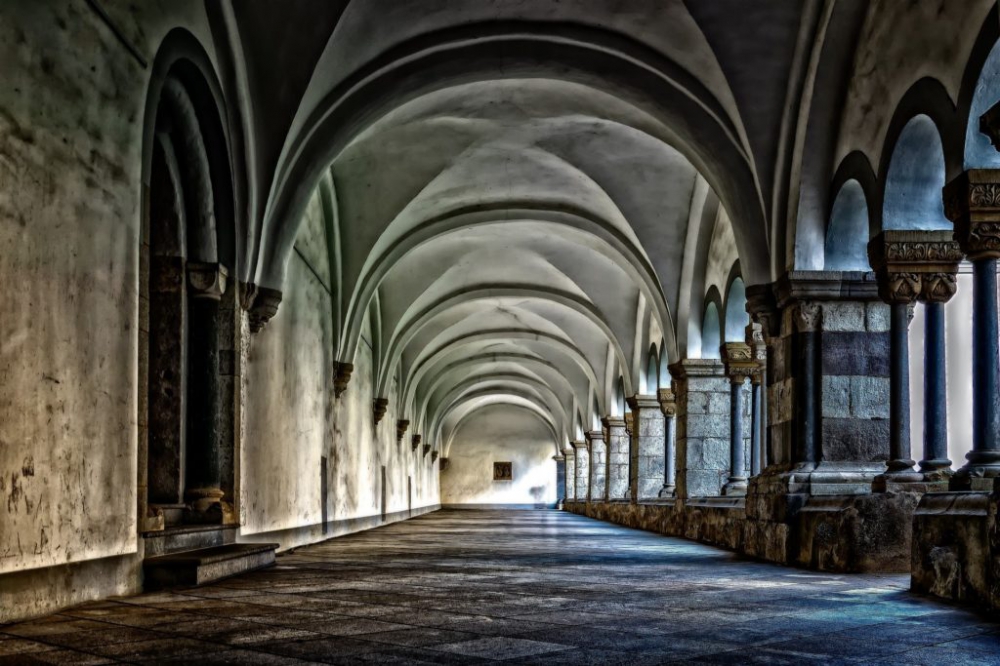 The early morning sunlight filtered into my office as I read the book of Ezekiel. In Chapter 40, God showed the prophet a temple.
"The man said to me, 'Son of man, look carefully and listen closely and pay attention to everything I am going to show you, for that is why you have been brought here. Tell the people of Israel everything you see.'" Ezekiel 40:4, NIV.
I kept reading. Something important must be coming. But as I read the next verse, my eyes grew heavy and my mind wandered.
"I saw a wall completely surrounding the temple area. The length of the measuring rod in the man's hand was six cubits long…" Ezekiel 40:5, NIV.
Pay attention, I scolded myself. But the chapter continued and my mind wandered once again. I scratched a note on the paper next to me. Contemplating dinner, I remembered my wet clothes in the washer. I switched the laundry and returned to the Bible.
"Then he measured the portico of the gateway; it was eight cubits deep and its jambs were two cubits…" Ezekiel 40:8, NIV.
I considered pinching myself, but rubbed my arms instead. The passage was reminiscent of a mortgage document. Why had God included this monotonous description in the Bible? What was the temple's significance and why include all the details?
I imagined the temple. Then something quite startling happened.
In my mind, I saw the face of my mother, who had died in July 2021. The last time I saw her, she had been in considerable pain. After a lifetime of dealing with the effects of polio, she was bedridden and her body was tired of fighting. In the image, a wide smile split her face and her eyes sparkled. Then I saw something I had never seen. My mother running. She was running through the temple. A grand temple with new bricks and wide passageways. I didn't hear her speak, but I knew she was safe and happy. She was with her Jesus and she was waiting for me.
Then God spoke to my heart. "My Father's house has many rooms; if that were not so, would I have told you that I am going there to prepare a place for you? And if I go and prepare a place for you, I will come back and take you to be with me that you also may be where I am." John 14:2, NIV.
In this world, there is much pain and loss. No one leaves this life without scratches and scars. But God has a place for us when our bodies have finished fighting. Will Ezekiel's temple be there? I don't know, but I do know heaven will be more wonderful than anyone of us can imagine.
God isn't like me. He doesn't get bogged down in details and doesn't fall asleep when he encounters a long list of numbers. Just like God elaborately planned Ezekiel's temple, He has elaborately planned our futures. One day I'll see Him face to face and I'll run with my mom.
God invites us to live life with Him. He loves us so much He has prepared a place for us. Will you accept his invitation?
---
---