Drowning In Fear
Wednesday, March 2, 2022 by By Sarah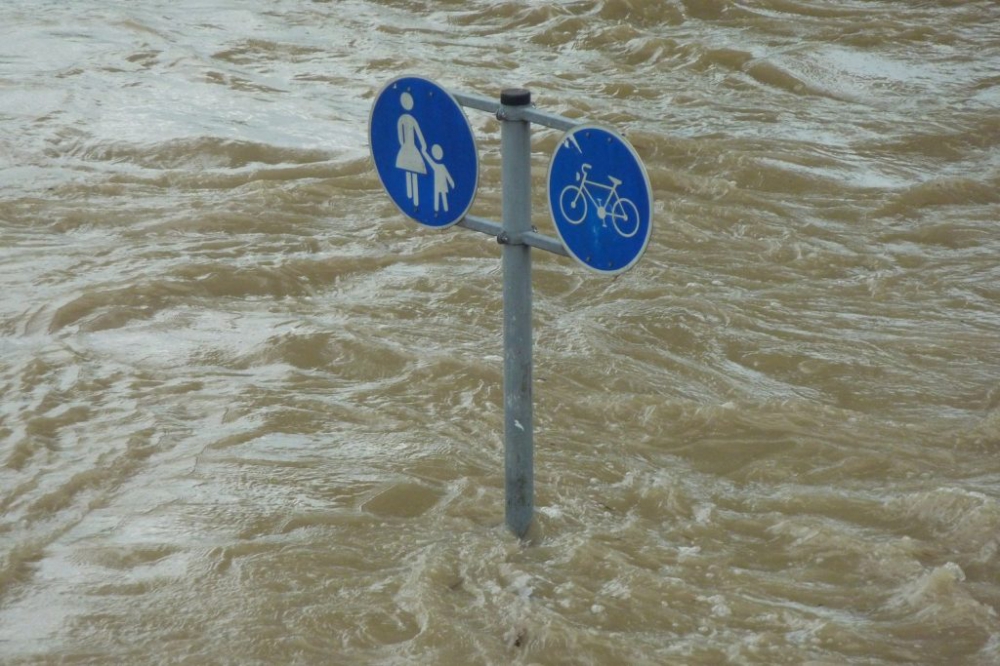 The downtown river surged inches from the car. Traffic cones blocked our way. Beyond the barrier, murky water lapped at the sidewalks in front of the businesses. I sighed and searched my mind for an alternative route. We'd only lived in the small town for a few months and I didn't have a GPS or smartphone at the time. How am I going to get my son to preschool?
A small voice piped from the backseat. "That looks dangerous! I want to see more dangerous stuff!"
I wanted to run from the danger and saw only problems: cars washed away, carpet soaked, business lost, school canceled. I was filled with anxiety. My son was filled with excitement.
He was safe in his car seat. His mother was at the wheel, and he was ready for a new adventure. In the fast-moving water, he saw a place for sailboats, puddles to jump in, and sticks to play with.
Now my preschooler and his older brother are in high school. Every day is another opportunity to let go as I release them into adulthood. The danger of the flood seems small compared to the dangers that surround my boys and me now. I want to strap them into their car seats and take them back home, but I must let go.
I need the mindset of a preschooler. Instead of focusing on the dangers before me, I need to focus on the opportunities. Instead of anxiety, I should be filled with excitement. God is in control. He's ready to lead all of us into a new adventure. He has a plan for me and a plan for each of my sons.
Are you focused on the dangers in front of you? Do you feel like you're drowning in anxiety? God wants to take your worry and fear and give you his excitement for all the opportunities in front of you. God has a plan for you.
"'For I know the plans I have for you,' declares the LORD, 'plans to prosper you and not to harm you, plans to give you hope and a future'" (Jeremiah 29:11, NIV).
---
---