The Battles We Fight
Thursday, March 3, 2022 by By Sarah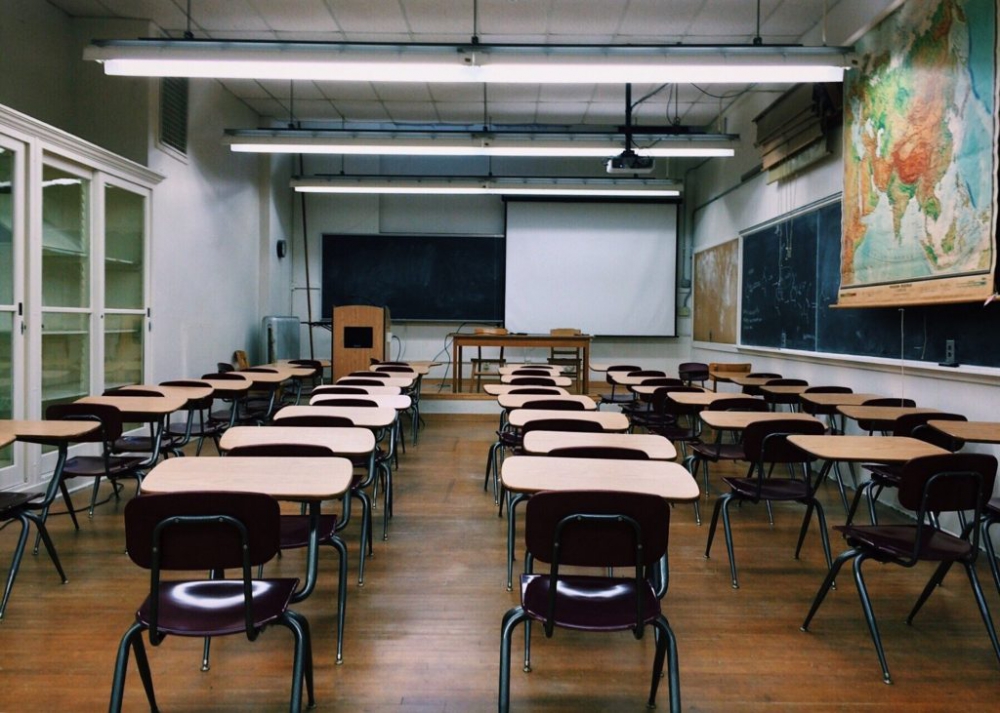 The children fidgeted in their seats and stared at me. My heart thumped. Unable to speak, I knew I would never be a teacher. I barely passed my freshman speech class and rarely spoke up for myself. The evaluation forms from my previous practicum flashed through my mind.
One instructor wrote: "Not a good choice for a teacher."
This was my second chance, a way to redeem myself and prove that I could do it. God had called me to be a teacher, but I wasn't sure if I could be one.
The Israelites faced their opponents, not a class of wiggly first graders, but the city of Jericho. The walls loomed before them. Their ancestors roamed the desert for forty years rather than face the giants inside the walls. Now the group stood in front of the city and knew the enemy's technology and weaponry were bigger and more advanced. How could they ever defeat them? What if their gods were stronger?
They waited to hear what their leader, Joshua, would say. Some of them stood on tiptoes to hear him better. In all those years, their leader must have devised a new strategy, a secret weapon, something that would help them defeat the overwhelming hoard who leered at them from the massive city walls. When the leader finally spoke, they were astounded. The battle plan was absurd.
"Have seven priests carry trumpets of rams' horns in front of the ark. On the seventh day, march around the city seven times, with the priests blowing the trumpets. When you hear them sound a long blast on the trumpets, have the whole army give a loud shout; then the wall of the city will collapse and the army will go up, everyone straight in" (Joshua 6:4-5, NIV).
When the people questioned the plan's validity, Joshua must have assured them it was from God. They could either come up with another approach, leave, or trust God.
The strategy required little of them. They already knew how to march. Their parents had been walking for forty years. When they stepped out in faith, they succeeded.
I thought God's plan was absurd, too. Put the shy bookworm in front of a classroom of children? But during my second chance practicum, something happened inside me. I realized I could not be a teacher, but I could let God speak through me. I passed the practicum and earned my degree.
From the beginning, the battle wasn't the Israelites' battle. Fighting my stage fright wasn't my battle. I was never supposed to turn myself into a teacher. Both battles were God's. When we fight with our own methods, we fail. But when we follow God and his plan into battle, we succeed.
What battles are you facing today? Step out in faith like the Israelites. Do what you have been called to do. God will do the rest. He is the one who fights our battles. He is the one who tears down walls. Let him tear down your walls.
"Trust in the LORD with all your heart and lean not on your own understanding; in all your ways submit to him, and he will make your paths straight" (Proverbs 3:5-6, NIV).
---
---
Susan Ragan From Fl At 4/14/2022 10:33:29 AM
Hi Sarah, God has definitely gifted you with the ability to write!! I enjoy your blogs. They are very insightful and encouraging. Keep them coming?? Susan Ragan
Reply by: Sarah Schwerin
Thanks so much! I attempt to write one every week or every other week. If you sign up for the newsletter, they will come to your email. Thanks for your encouraging words.