An Invitation
Wednesday, September 21, 2022 by Sarah Schwerin
Sweat dripped down my back and my forehead, but joy and peace filled me. Something wonderful was going to happen. I wasn't sure what it would look like, but I knew it would be good. As I left camp meeting that year, I knew God was going to use me to further his work.
July faded into August, then into September, and I waited, excited about what would happen next. Then I received a call in the middle of the night. My brother had died by suicide.
I was devastated. This wasn't my plan, and it wasn't God's plan. How could anything good come from this tragedy?
Please consider coming to the Speak Out show, where I will share about how God can turn tragedy into triumph.
Hope and healing are possible.
If you aren't able to attend, click here to reserve your seat for the live virtual event. Check back for show updates and to access the recording.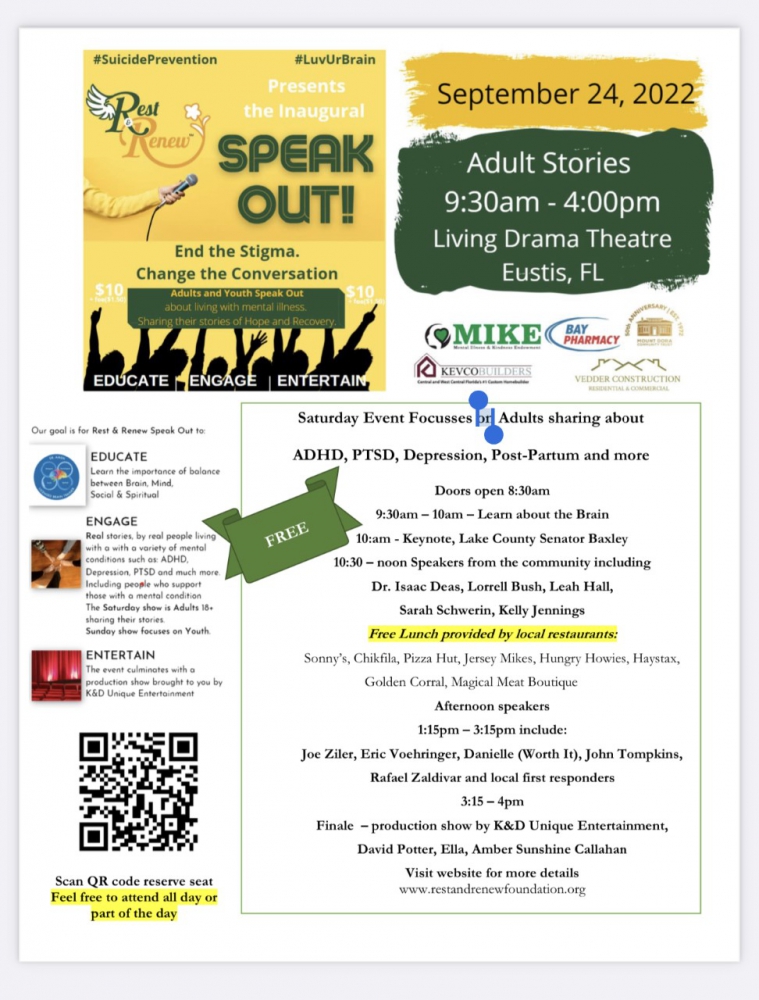 ---
---
Mark Nieto From a point or extent in space At 2/9/2023 10:49:47 PM
To the sarahschwerin.com owner, Thanks for the well-structured and well-presented post!