Nap Hater: My Quest to Find Rest
Tuesday, May 3, 2022 by Sarah Schwerin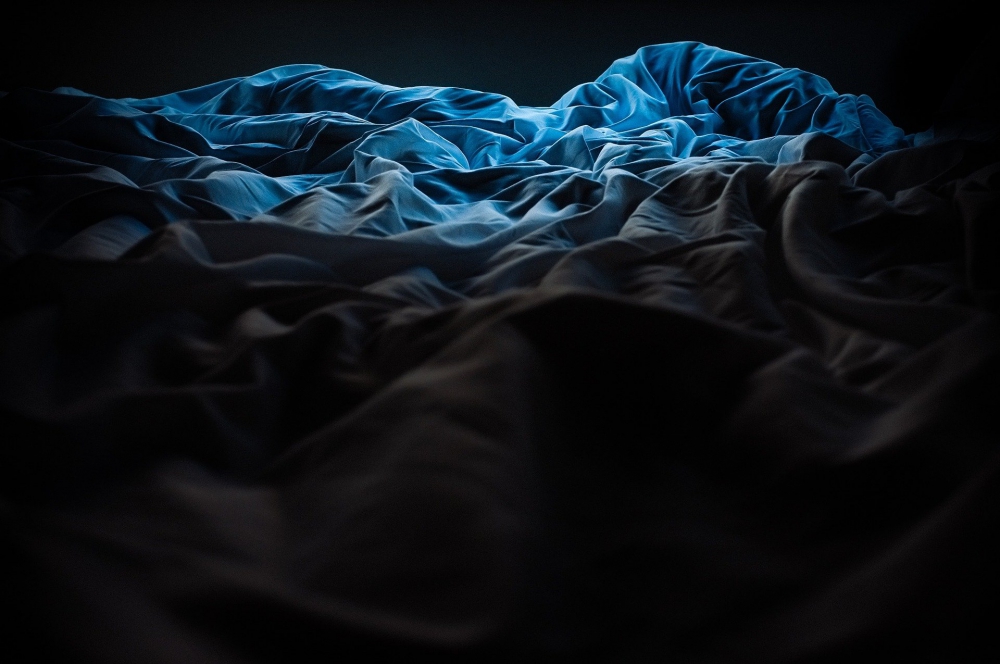 I hate naps. Breaking up a day with a period of rest seems like a waste. If I find myself dragging, I fight the urge. I can't sleep. There's so much to be accomplished. My husband knows when I nap, I'm sick. He's right. I barrel through my day, stretching every hour, every minute to accomplish as much as I can.
Our society reiterates my mantra: hurry, hurry, hurry. There's no time for naps, no time for rest. Stores are open 24/7. I drive five miles over the speed limit and other cars zoom around me. The constant scroll of social media shouts to keep going. Yet, the Bible introduces a revolutionary concept to our hurried world, the concept of the Sabbath.
God created the world in six days. What did he do next? He didn't go on to the next task or post on social media. He rested. Why? He didn't need to. The Bible tells us that God doesn't sleep (Psalm 121:3-4). But he rested to show us what to do. Perhaps he was trying to teach us a lesson. He knew that some of us keep going until we crash into an exhausted heap.
I am ashamed to admit that the Sabbath has been a word that I've attempted to ignore. The idea seems a little out of date in our modern world, where my to-do list lengthens hourly. But the word keeps appearing in my devotionals and Bible reading. Thankfully, when God wants to teach us a lesson, he doesn't leave us alone.
Using Bible Gateway, I looked up the word Sabbath to see what God had to say about it and He has plenty to say. According to his word, the Sabbath is a day to rest. We are to do our work in six days and rest on the seventh, setting that day apart as holy. The concept was so important to God that He not only instituted a weekly rest; he extended the concept to include the land.
"For six years you are to sow your fields and harvest the crops, but during the seventh year let the land lie unplowed and unused. Then the poor among your people may get food from it, and the wild animals may eat what is left. Do the same with your vineyard and your olive grove" (Exodus 23:10-11, NIV).
When I was a child, my parents and siblings napped. I stared at the wall, wondering how to fill the day. I knew I couldn't tell my mom I was bored. She would tell me to take a nap or clean the house.
I still see the Sabbath as a day to be filled and ask myself, what can I do? Instead, I need to ask, how can God fill my day? When we end our week by stopping and saying, God, show me how to fill the hours and minutes. I will set aside my to-do list and let you give me yours. I will stop talking, stop planning, and let God do the talking and planning.
This special day is about remembering where I have been and where God will take me. Remembering that God is the Lord of the Sabbath and the God of every other day. What a great way to end and begin the week.
"Remember that you were slaves in Egypt and that the LORD your God brought you out of there with a mighty hand and an outstretched arm. Therefore the LORD your God has commanded you to observe the Sabbath day" (Deuteronomy 5:15, NIV).
---
---
Yvonne Morgan From Oklahoma At 5/4/2022 4:38:59 PM
This is a great reminder of the importance of resting. Thanks for reminding me.
Reply by: Sarah Schwerin
Thanks for reading!
MICHAEL ANDERSON From Florida At 5/4/2022 4:02:14 PM
Cute but firm reminder about what the Sabbath tells us about the importance of rest. Well said.
Reply by: Sarah Schwerin
Thanks for reading!
Annie Yorty From At 5/4/2022 1:11:20 PM
This is such an important topic, Sarah. I am always tempted to be "more productive" when I should be resting but am trying to make my Sabbath more about resting in my relationship with God. Great encouragement!
Reply by: Sarah Schwerin
Thanks for reading.
Nancy E. Head From Pennsylvania At 5/4/2022 11:55:57 AM
I napped regularly when I had babies keeping me up at night. For many years, a nap was something for a Thursday evening (for some reason) or a Sunday afternoon. You're so right that we resist rest and sabbath. I've been better lately. Naps and hot baths. Heavenly!
Reply by: Sarah Schwerin
Naps and hot baths! Perfect combination.